Some stop motion action from Supermarket Sarah as she/they set up their Xmas pop up shop.
More images below, including Mel Elliot's brilliant colouring wall, Peter Ibreugger's fab moustache mugs, the super cool WORK IT girls making their wall and the illustrator phoebe Eason painting her Bird wall.
If I wasn't a country bumpkin I'd be there filling my golden shopping basket with goods, various.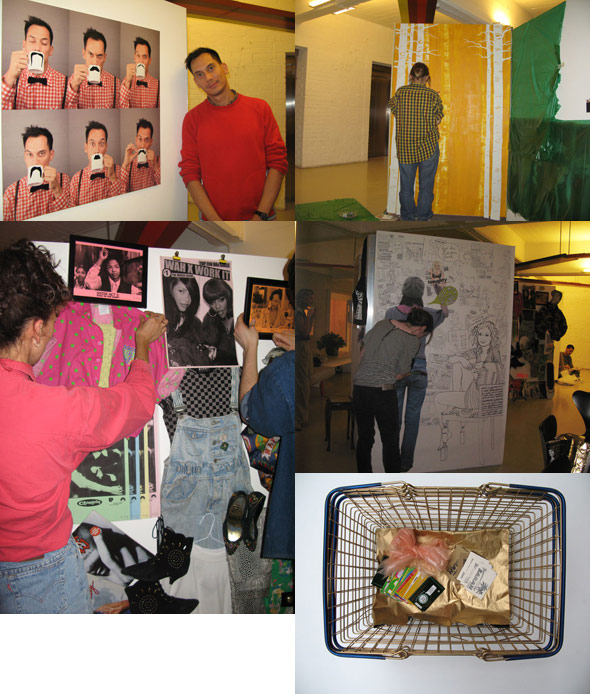 Details of how to get there on the Supermarket Sarah blog
If you enjoyed this post, please leave a comment or subscribe to the feed and get future articles delivered to your feed reader.