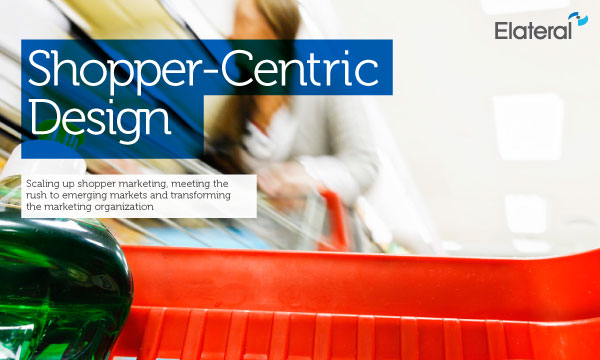 Here's a nice little eBook, courtesy of Elateral.
Just the right thing to get those juices going for your New Year's to do list. Of particular interest is the four principles and seven imperatives and some good links at the back of the book. Happy reading.
Here's the download link. (You'll need to give up your email address).
Next year's colour will be (says Pantone) Tangerine Tango. I used to have a bike this colour!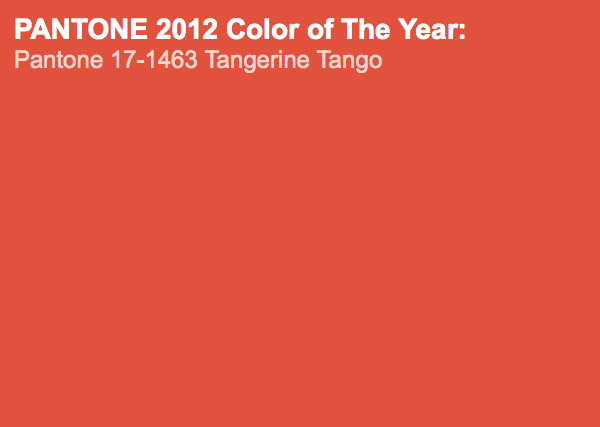 A couple of nice little videos showing the leaders in UK retail and how they put together their visual merchandising for Christmas.
Originally via @retailfocus on twitter
A new store concept for Dr Martens that references the brand's British manufacturing heritage. Especially loving that counter and the oxblood Chesterfield.
Submitted by Design 4 Retail in Leicestershire.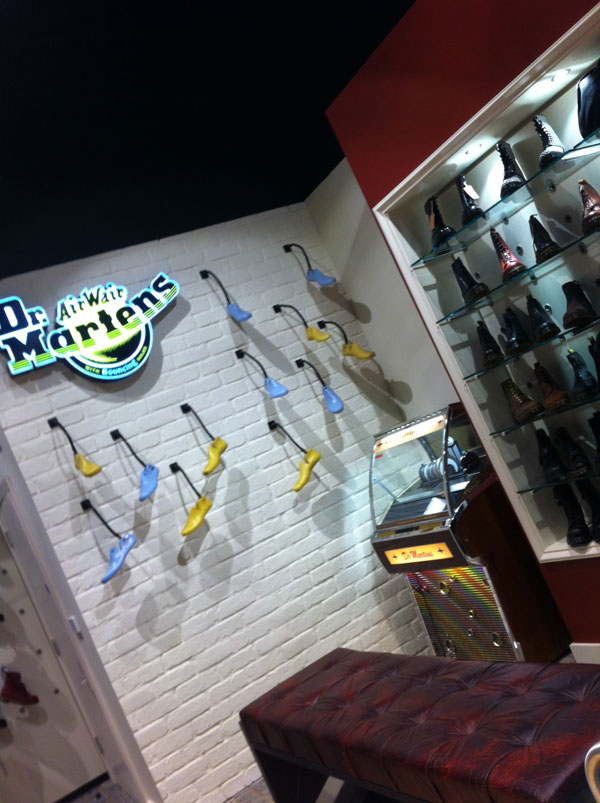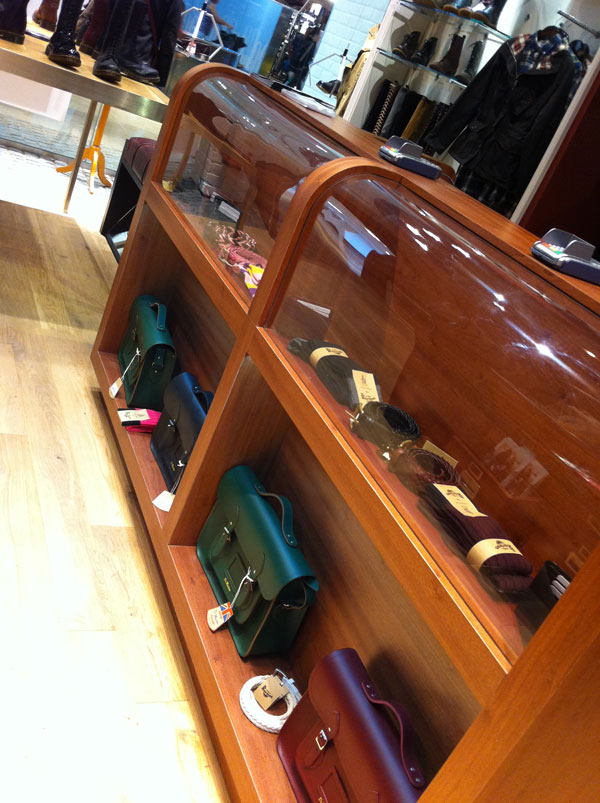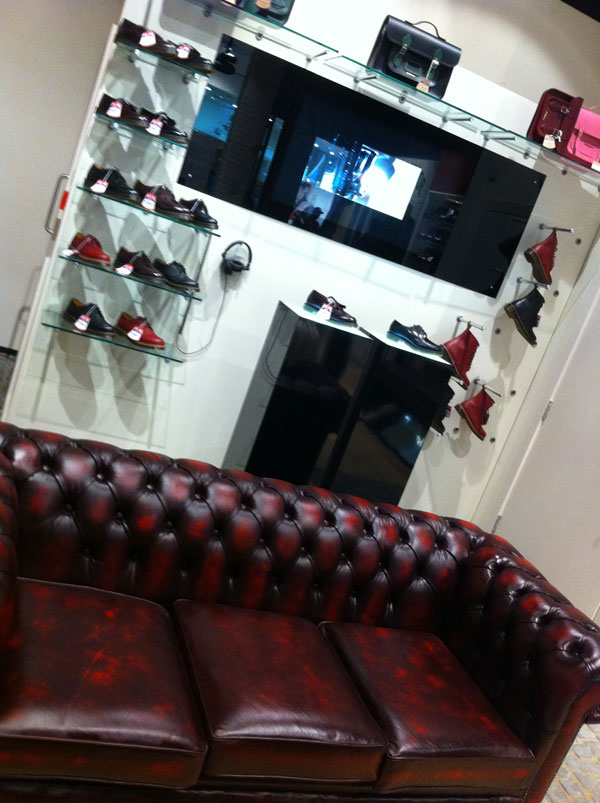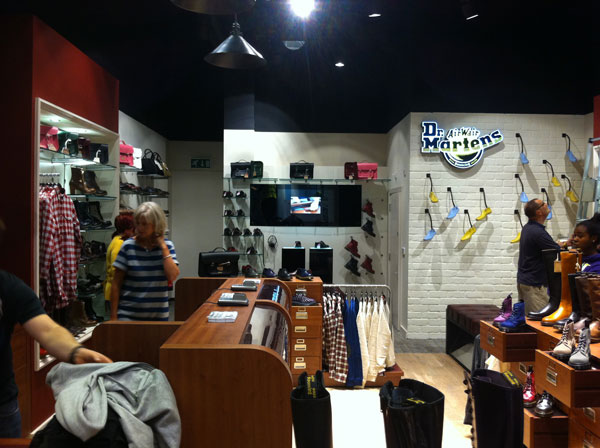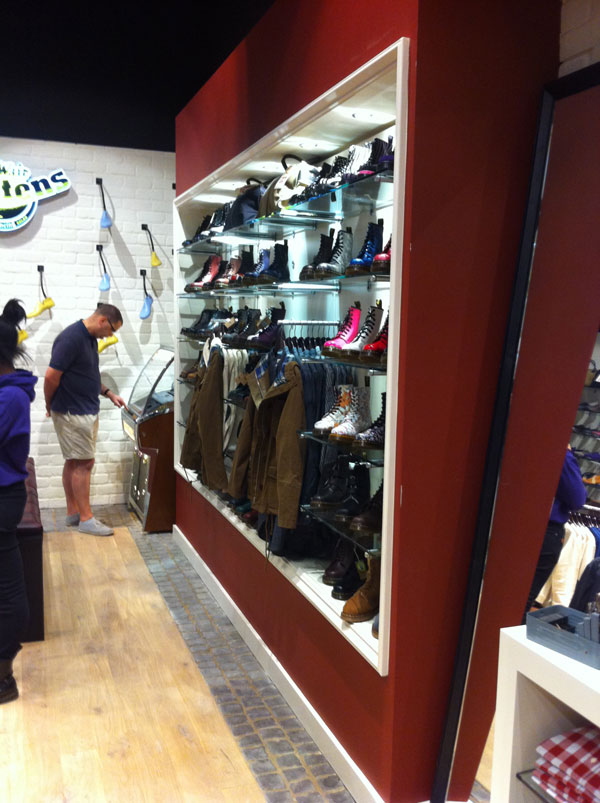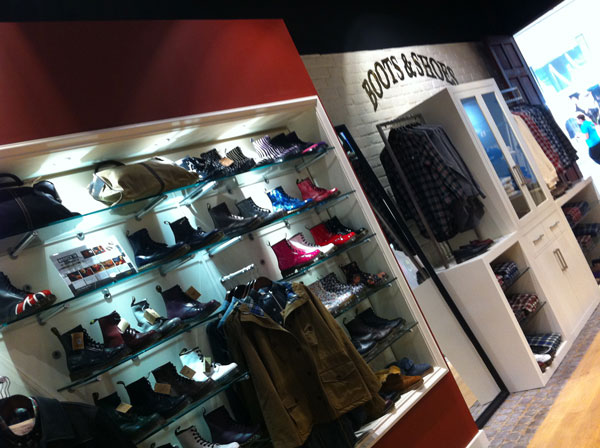 A few pictures of the new Ben Sherman flagship store which opened recently in Carnaby Street.
Really like that simple type on the tiles and especially the shirt bar.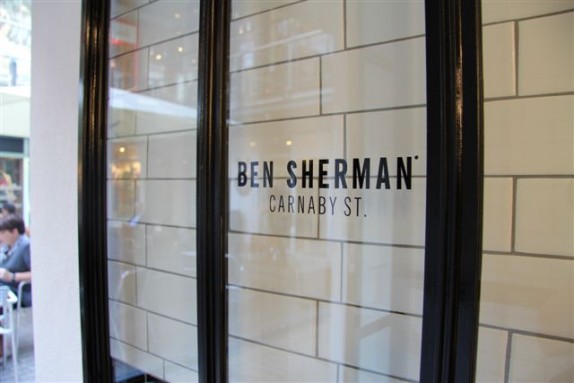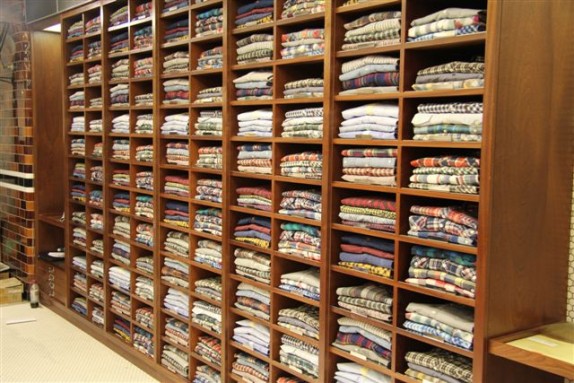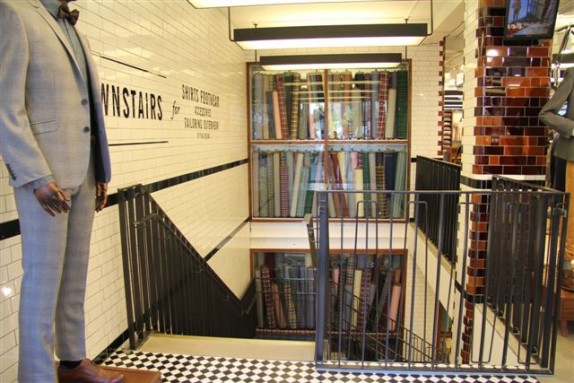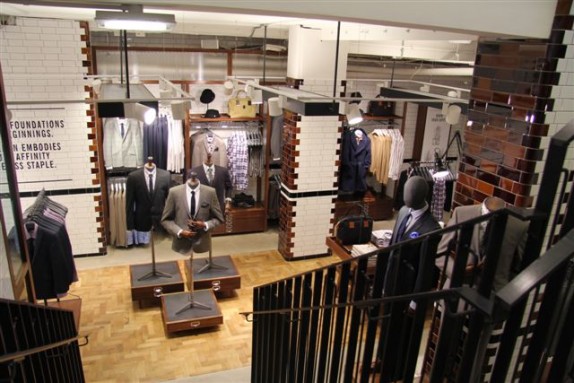 In short we're looking for an interior designer, well versed and dedicated to all things retail to work in our York office.
***Update*** we've now hired, thanks to all for your interest.
Of course we're always interested in talented designers.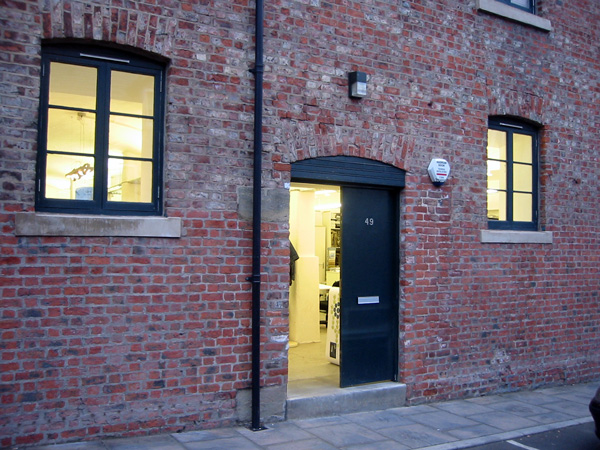 A new submission from Italian retail designers Crea International, Air Bank, in the Czech Republic is a simple and no-frills banking store, that welcomes customers into a bright and friendly environment.
You can read more about it here.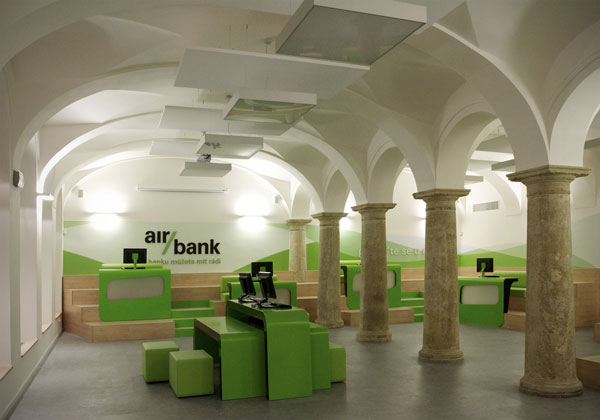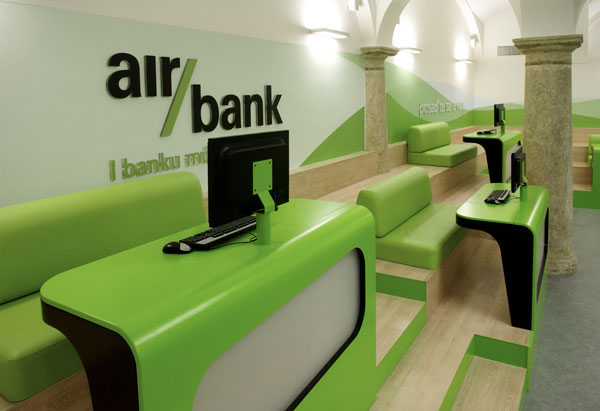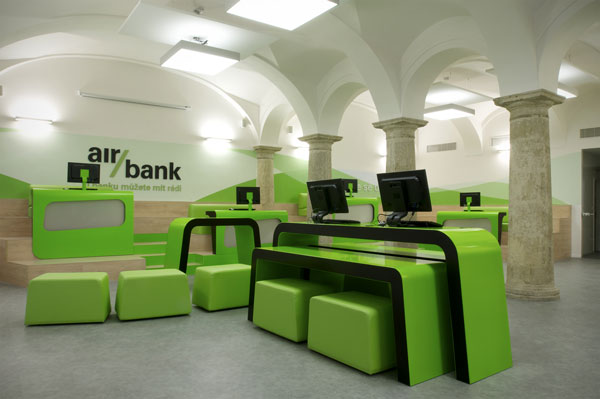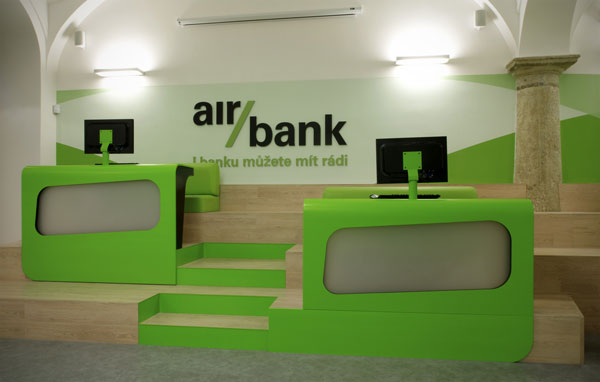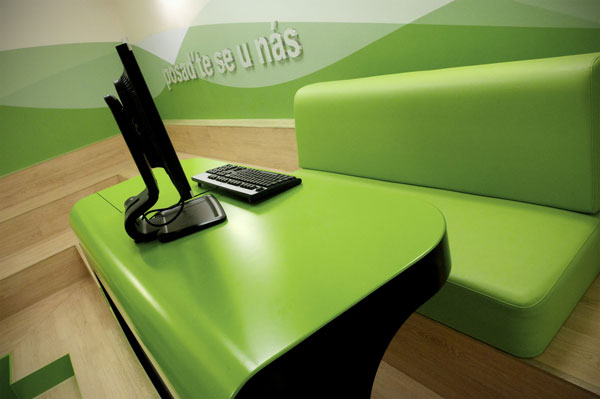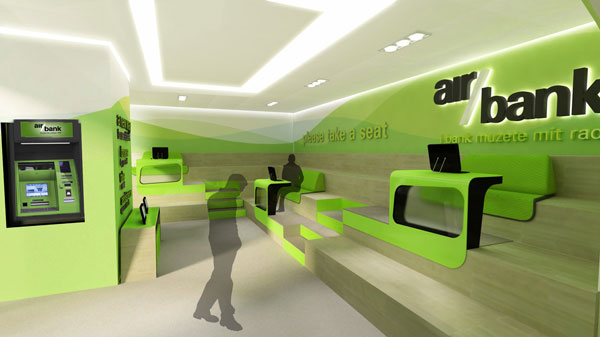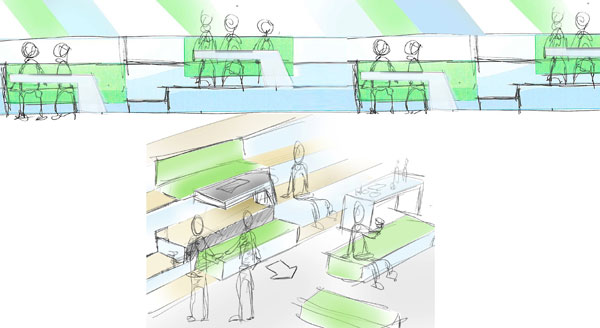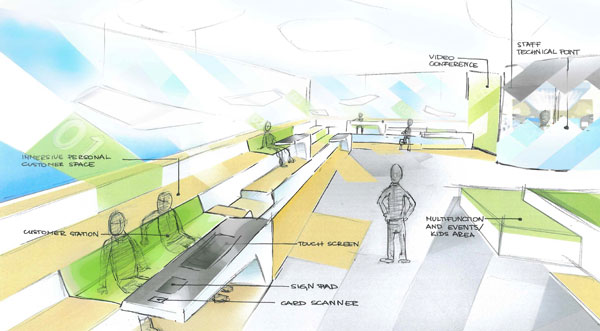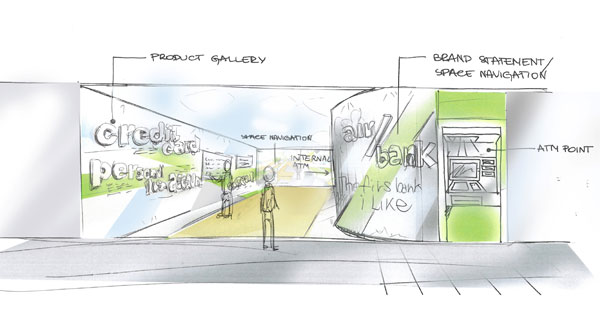 Even Tesco is getting in on the vintage act. Their store at Goodwood Revival harks back to the 60′s complete with retro packaging and hairdo's.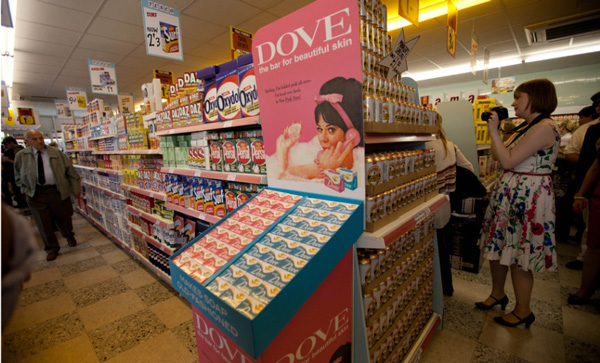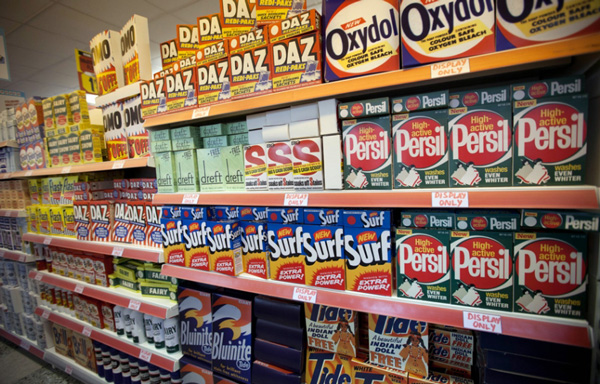 Many more photos on Tasteologie and the Daily Mail Online
We were recently sent some info about this new dark and mysterious jeans flagship store in Riccione, Italy, apparently the heart of summer vacation land in Italy and the place for new trends.
According to Meltin' Pot:
The pilot flagship Denim store is the first example of a Meltin'Pot jeans branded store, and houses the complete denim collection for men and women. All the fittings and furnishings embrace and emulate "denim world" style, "raw" and industrial, using materials such as wood and steel but with mixed with modern and innovative technology. A massive, "Meltin'Pot" Lifestyle video wall structure transmits real time video content related to collections, advertising campaigns, events.

The first Meltin'Pot denim store is also a key marker within the new brand's new "retail" strategy – a pilot project that anticipates the forthcoming openings of additional Meltin'Pot stores both within Italy and worldwide.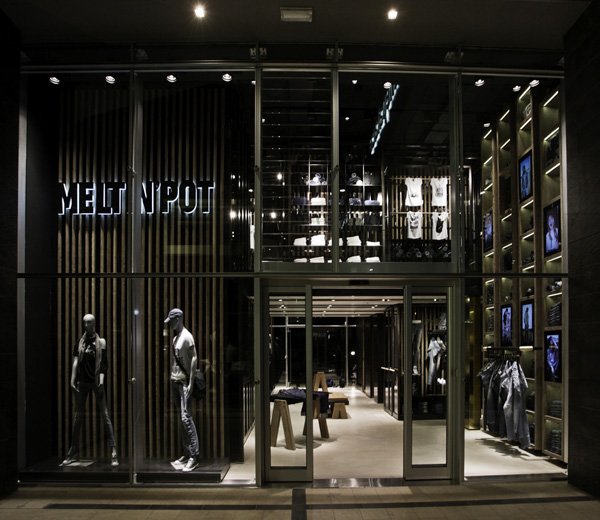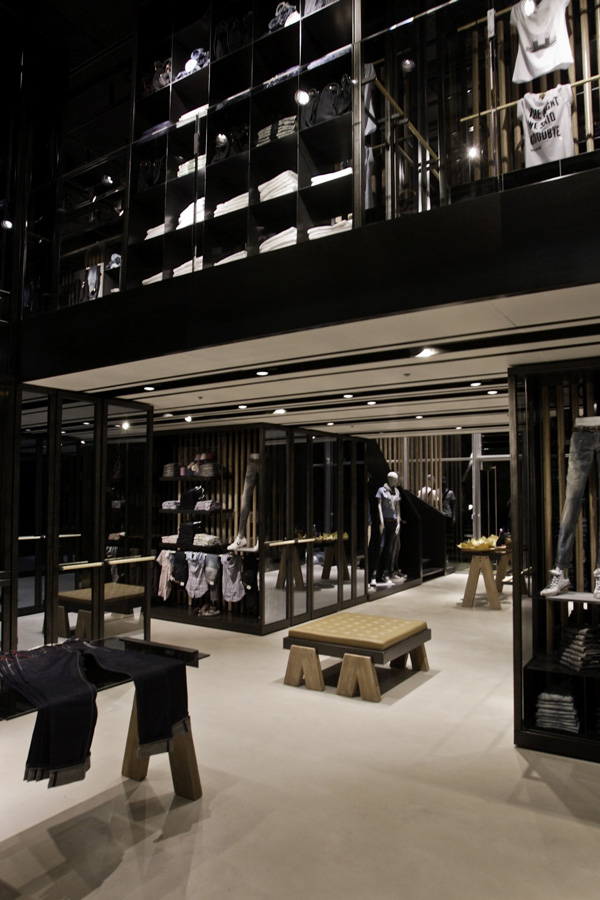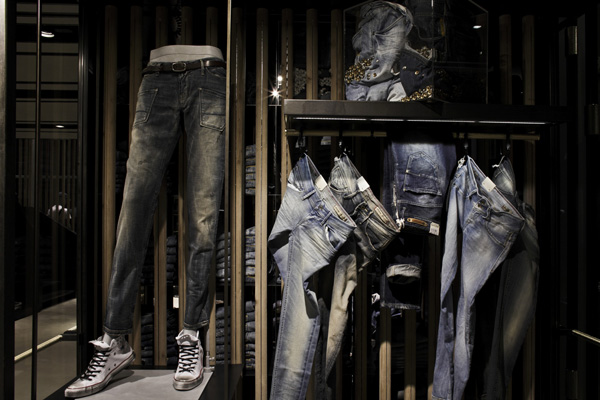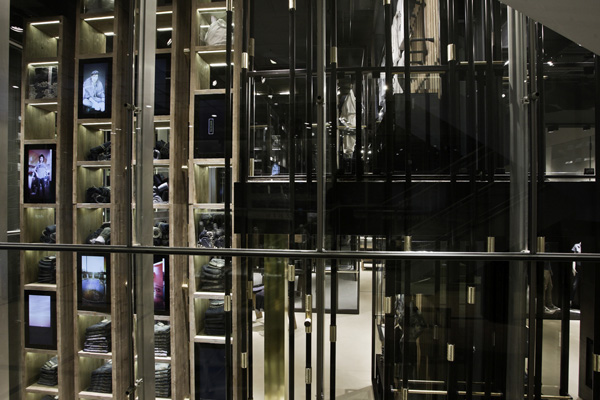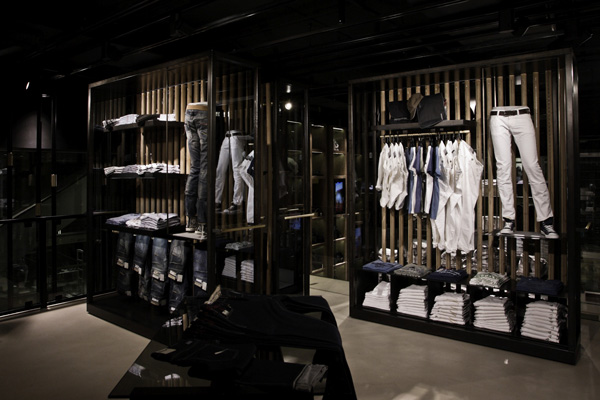 Nice video too on the Meltin' Pot website … www.meltinpot.com
According to the PSFK Future of Retail Report …
67% of customers who try on items buy them. Only 10% of customers make a purchase that they haven't tried on. That's why stores have begun to make changing rooms more attractive to customers.
Lighting is of course the key element in changing rooms, if you can tell navy blue from black you know the lighting is working. Then come the add ons. Mary Portas when launching her new shop for women is going to have fitting rooms with a choice of lighting modes.
Neither do changing rooms have to be static tucked away in a corner. Bloomingdales in Santa Monica have installed pods that retract into the ceiling.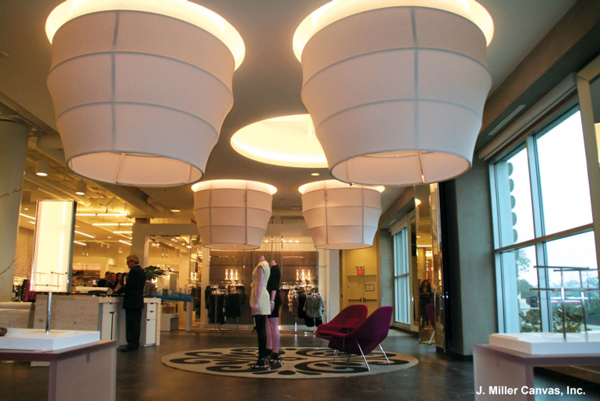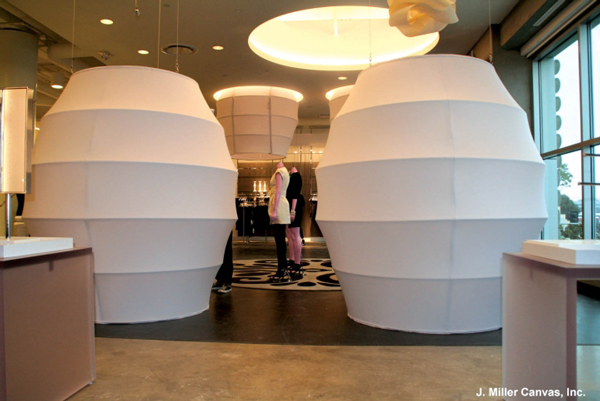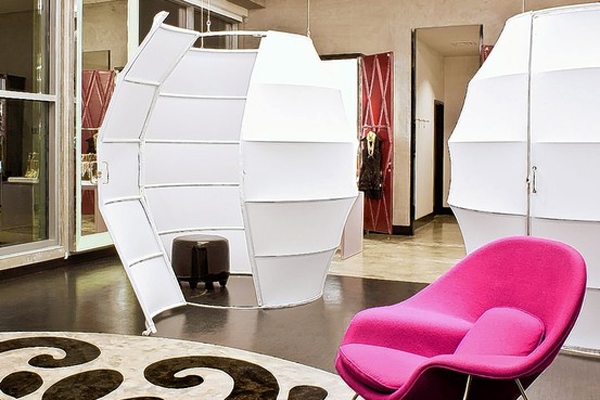 Also of note in the same 'retailtainment' vein, the Topman personal shopping suite by Lee Broom.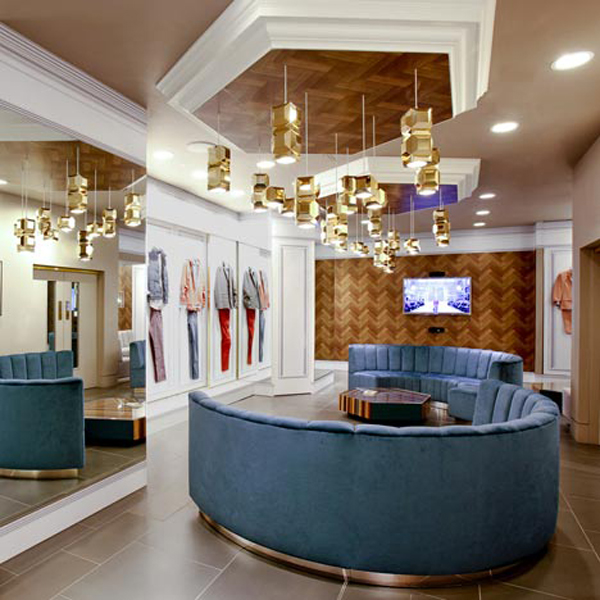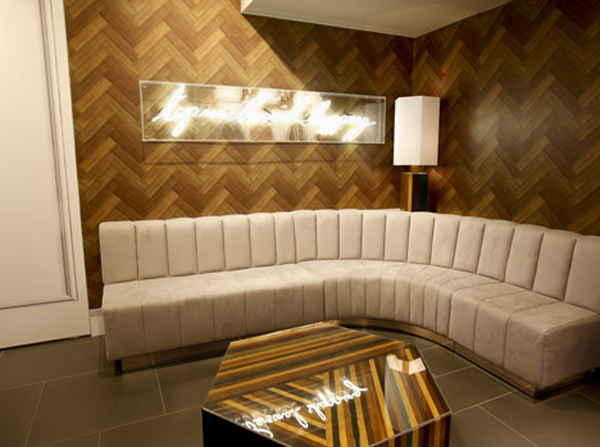 More reading for changing rooms:
Specialty Fabrics Review about Bloomingdales