If you're new here, you may want to subscribe to our RSS feed. Thanks for visiting!
Two new(ish) eat in and takeaway concepts.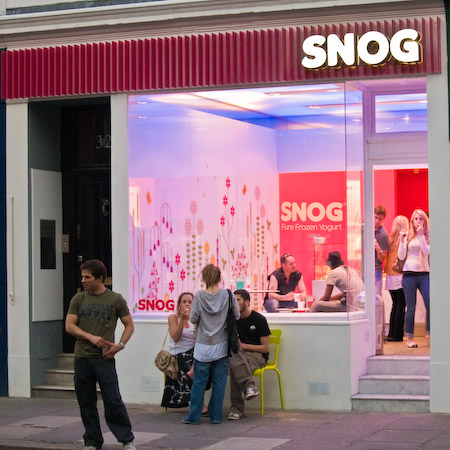 The first is SNOG, a frozen yoghurt takeaway. Full article from Dezeen is here and more pictures from the designer's, Cinimod here. I particularly like the vertically slatted fascia, which reminds me, although not necessarily being exactly the same idea, of Umbra in Toronto. SNOG is in South Kensington, London.
The second new notable concept is a Coffee Boutique in Los Angeles, LA Coffee Mill.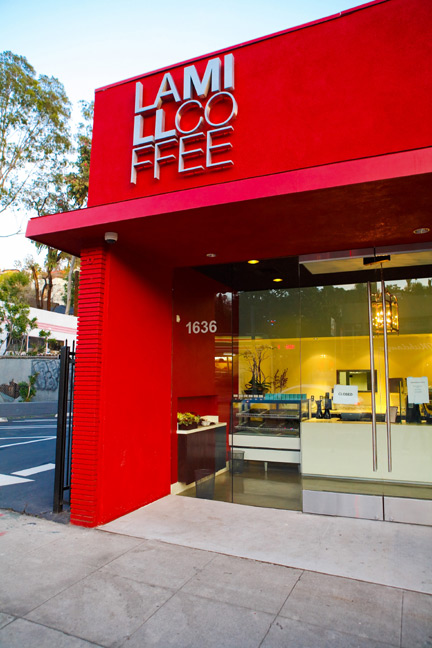 The interior especially looks great with chandaliers and feature walls and again the fascia with the vertical red post creates a good lead in to the store.