If you're new here, you may want to subscribe to our RSS feed. Thanks for visiting!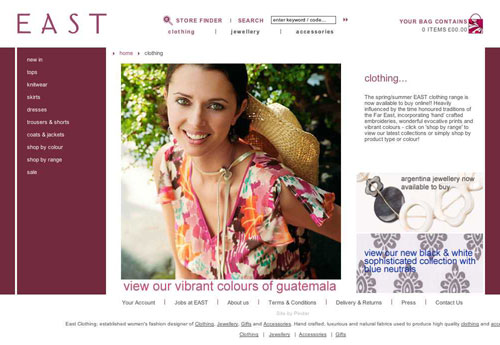 East launches their new transactional website. The aim of the site according to their CEO is for the site to become East's biggest store. Something that every retailer should aspire for their online real estate.
Full story on e-consultancy.