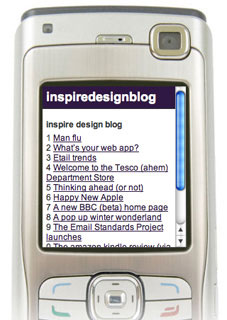 In the spirit of 2008 being the year of mobile you can now read our blog when you're sipping your skinny latté waiting for your chums.
Put your phone number into the box on the right and apparently instant delivery to your mobile device.
If you're thinking of providing mobile content yourself take a look at mofuse which is a pretty simple way to make this happen and best of all it's free.